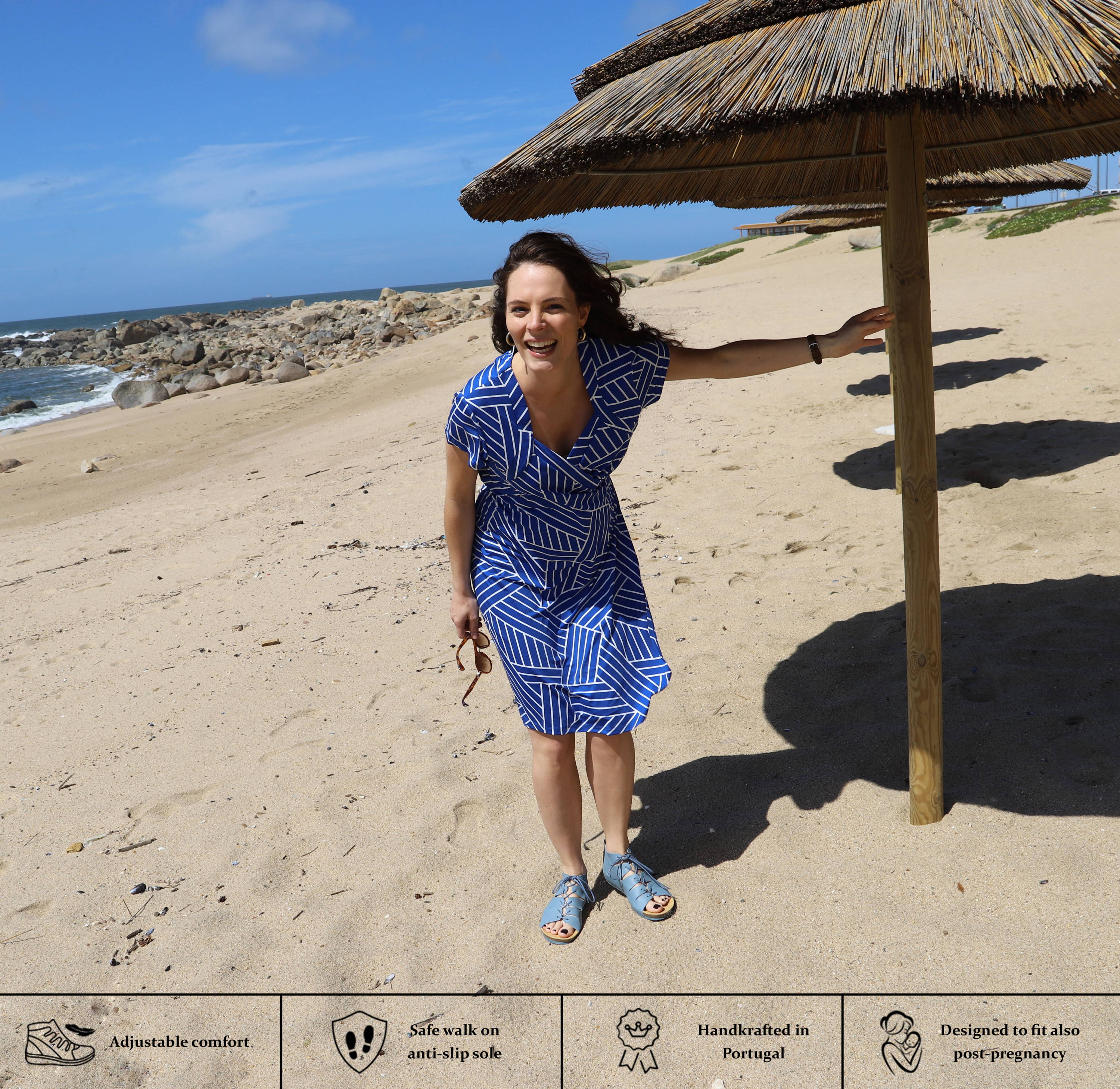 PREGNIDOS NEW COLLECTION
LAUNCHING SOON
SEE COLLECTION AND GET NOTIFIED WHEN
        YOUR PREFERRED PAIR OF SHOES ARRIVE IN THE SHOP
Adjustable - cozy - chic: Our mama shoes in a nutshell
In vibrant coral and blue sky - or more decent colors like pastel brownrose and lavanda tones, this summer's Pregnidos are light, comfy and fun to wear for moms carrying Two on their walks under the sun.
Mamas value the ease of use and adjustability of the summer Pregnidos. They are enchanted to feel the comfort made possible by the combination of high-quality natural materials: cork, rubber and nappa leather. Their innovative and functional designs are very aesthetic at the same time, being an eye-catcher.
Women with sensitive skin can step into the healthy, vegetable tanned leather of the Eco edition of the sandals. These are not only chrome- but entirely metal-free. They are completely harmless for the foot skin, being tanned with the tasty rhubarb plant which we normally know from the kitchen.
The Pregnidos sandals add an original, unique accent in the summer wardrobe of pregnant women and fresh moms. Extremely light, practical, flexible and design conscious, these shoes are their constant companion during summer.